OK – I don't know if this individual was adjusting his uni, or pointing at his bicep.
He was looking my way when I caught this.  I only saw this after I moved the pictures to my computer.
I tend to think he was pointing.
I cut down the picture,  and changed it to B/W to protect his identity (and the color of the uni – which I altered as well)  It is not in the pictures I uploaded to the site.  It had no effect on the outcome of the race.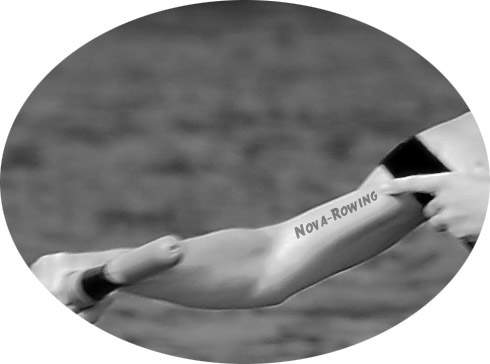 I added the tattoo for effect 🙂
---
I hope to be tweeting from the regatta.  I will be using the hashtag #VASRA.
If you are tweeting you might want to use that one too…
Sportgraphics should be there taking pictures.  They take very nice ones.  I think they are worth the money – I have bought from them before.
Parking is going to be tough at states.  I hope everyone is planning ahead.  I hope to have some helpful information soon.
Finally – Entries were due to RegattaCentral this morning – so you can see the teams in the Virginia Scholastic Rowing Championship
Who has the most entries? Great Bridge (sweet-looking website)  Practice your Indian War Cries.